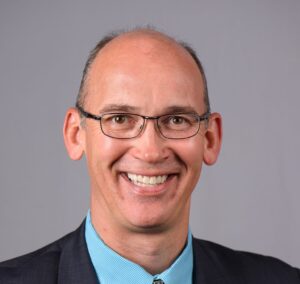 We are pleased to announce that William (Bill) Kerfin Jr. has joined Amsted Rail as Chief Financial Officer. Prior to Amsted Rail, Mr. Kerfin held executive leadership positions with Premier Forge Group Holdings, U.S. Pipe, Provisur Technologies, Inc., and Griffin Pipe, a former Amsted company.
Mr. Kerfin holds a B.S. degree in Accountancy from De Paul University, an MBA from the University of Chicago with concentrations in Finance and Economics, and a Certified Public Accountant certificate. Additionally, Mr. Kerfin was a sergeant in the U.S. Marine Corps Reserves where he performed nuclear, biological and chemical warfare training.
In his spare time, Mr. Kerfin, along with his wife and daughter, enjoy the outdoors, hiking and working on their golf game.
Please join us in welcoming Mr. Kerfin back to the Amsted family as he assumes this leadership role with Amsted Rail.